DQE Communications
Using OSPInsight for their software-based documentation, rapid troubleshooting, and onboarding new customers
Christopher Hays is the Manager of Network Planning at DQE Communications, a Pittsburgh-based provider of custom fiber network solutions. DQE offers real-time support to companies in Pennsylvania, Ohio, and West Virginia from a single location.

So how does DQE address network issues efficiently across a wide service area?
With OSPInsight's SaaS network management platform.


Eliminating manual record-keeping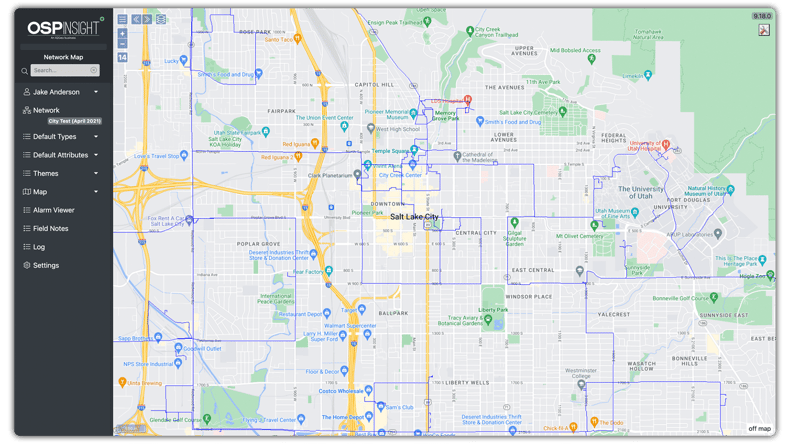 DQE Communications has been using OSPInsight for 18 years. Prior to switching over to the platform, the network solution provider was forced to maintain network documentation with spreadsheets and paper records.
These data sources had to be updated manually and could only provide some of the information that field technicians needed. For example, engineers had to reconcile location data in spreadsheets with route maps just to execute simple tasks, including cable splices.
It was easy to lose track of key network characteristics and design elements without a streamlined record-keeping solution. Now, Chris' technical operations team has a platform and database that stores all network information in one place.
"OSPInsight is a visual representation of your network…it's a valuable resource to maintain your plant and keep it running."
OSPInsight users can easily organize and retrieve information about their networks. With a few simple clicks, engineers can find out exactly what is going on in any cable span at any given time. The platform enables technicians to see all fiber assignments, establish route priorities, plan for future expansion, and much more.
With OSPInsight, DQE has eliminated manual record-keeping and, instead, relies on a secure solution for network documentation and record-keeping.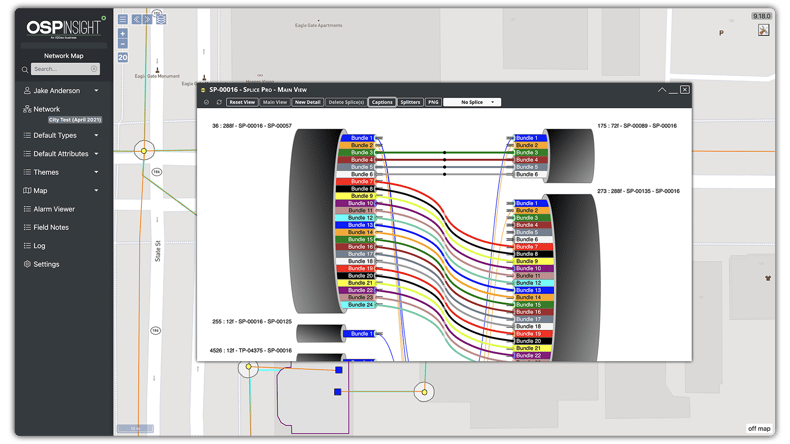 Plan and record splice information with OSPInsight's Splice Pro tool


Minimizing network downtime
Prior to OSPInsight, DQE was largely in the dark when it came to troubleshooting network issues. Field technicians had to rely on paper maps and on-site diagnoses to find losses, cuts, or other issues in installed cables. Pinpointing problems was time-consuming and challenging, especially in the middle of the night.
After implementing OSPInsight, DQE's outage response times fell dramatically. Chris' operations team is now able to identify and address network problems much more effectively.
Overall, DQE has achieved 75% savings in troubleshooting efficiency, a significant improvement that has led to reduced downtime and happier subscribers. Because DQE covers such a wide geographic area, this improvement was incredibly valuable for enhancing the team's overall productivity.
Chris reports that DQE relies on OSPInsight every single day to troubleshoot existing circuits or fibers for new routes. DQE technicians are able to access accurate network documentation and valuable tools remotely while in the field. As a result, they can get subscribers back online fast.
"Your network is only as good as your database...if we don't have a program that keeps good records of what we have, that's really going to reflect on what we can deliver to our customers."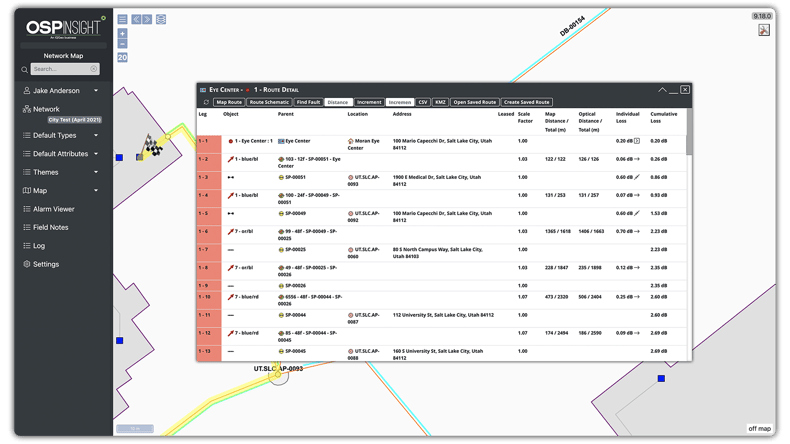 Use OSPInsight's Find Fault tool to quickly identify breaks along cable routes using OTDR inputs


Onboarding new customers
There's a lot of preparation that goes into serving new subscribers. Network managers have to ensure that existing equipment can adequately support clients and determine the best possible access point based on current utilization. DQE had to do much of this work manually before switching over to OSPInsight.
Today, OSPInsight plays an integral role in helping DQE onboard new customers for clients. For lit fiber networks, Chris' team uses the platform to decide which routes new subscribers should join, what splices are needed, and whether or not existing devices can support the connectivity requirements. For dark fiber, DQE uses OSPInsight to identify open capacity, design new circuits, plan building entrances, and much more.
"[OSPInsight] is pretty much the brains behind the whole operation."
Overall, it is now much easier for DQE's clients to grow their networks and deliver services to new clients. DQE is empowered to make informed, strategic decisions for clients that help optimize future network performance.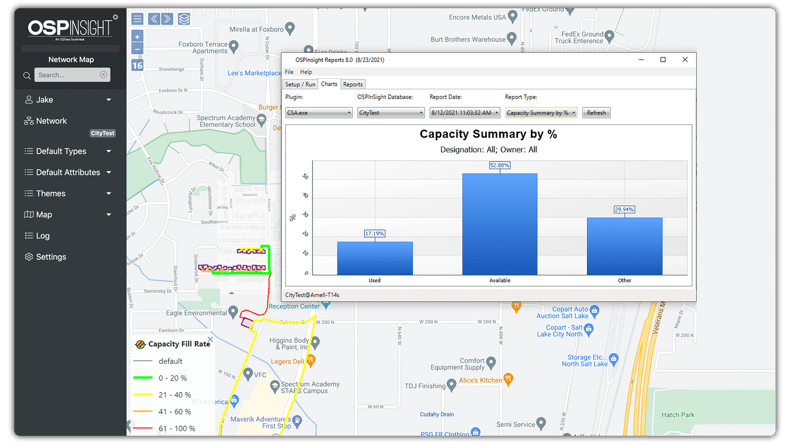 OSPInsight's Capacity Report provides a fiber-by-fiber view of utilization across the network