Skyline Technology Solutions
Superior fiber network management for Maryland municipalities with OSPInsight
Skyline Technology Solutions is a Maryland-based provider of business and technology services. On the fiber front, Skyline helps Maryland municipalities optimize fiber network services for clients all throughout the region.
One of the company's technicians, Nick Caleo, uses OSPInsight every day to monitor client fiber networks, troubleshoot issues, streamline efforts between teams, and ensure that customers get high-quality internet services all year long.


Monitoring & maintenance
In the past, monitoring and maintaining fiber networks required significantly more manual effort. Operators often used spreadsheets and Visio diagrams to track network data. They also kept binders of the original engineering drawings and other related documentation. As a result, recordkeeping was subject to human error.
Spreadsheets with incorrect timestamps could easily misrepresent the current status of a network in the real world or cause operators to input data in outdated records. Additionally, keeping up with every individual fiber across networks was tremendously burdensome.
Nick Caleo and the Skyline team learned these truths while supporting municipalities throughout Maryland. The technology solutions provider now relies heavily on OSPInsight to help store, monitor, build and maintain networks once they are up and running.
Skyline utilizes several OSPInsight features and reports daily. Operators use the Taper Report to assess what capacity is available across Skyline's existing infrastructure for potential clients. With the data in the report, Nick and other technicians can see what fiber strands are available, as well as what obstacles may stand in the way between a new client and installed cable.
"All of our backbone assessments are done through the Taper Report in OSP...Everything is documented as it is in the field. So, it's real-life information."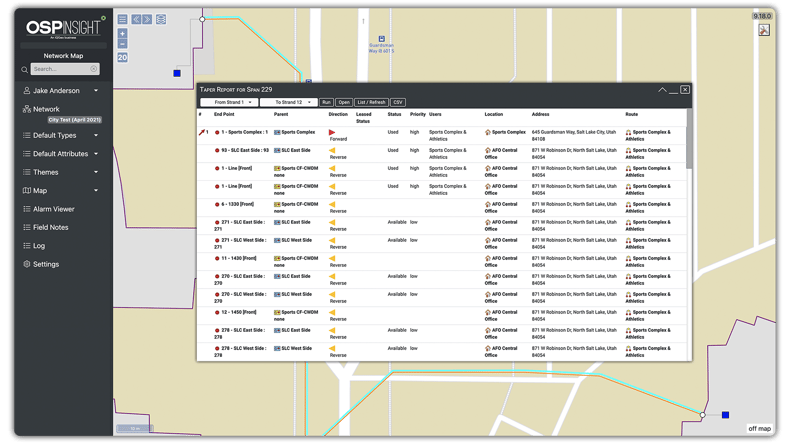 The Taper Report provides a comprehensive view of essential fiber data, down to the individual strand.

Troubleshooting outages

No matter how well-designed a fiber circuit is, it is never completely safe. Outages happen all the time and for many reasons. As fiber networks grow bigger and serve more clients, it's more important than ever for operators to have sophisticated tools and processes for addressing problems as they arise.
Skyline's technicians rely on OSPInsight to help them bring clients back online when things go wrong. The Find Fault feature, especially, is valuable for emergency restoration. Nick has found it to be particularly effective in situations where the underlying problem might not be apparent.
For example, whereas a downed utility pole is easy to spot, a chewed cable is not. Several times, Skyline technicians have had to fix individual fibers that were damaged by squirrels in hard-to-reach places!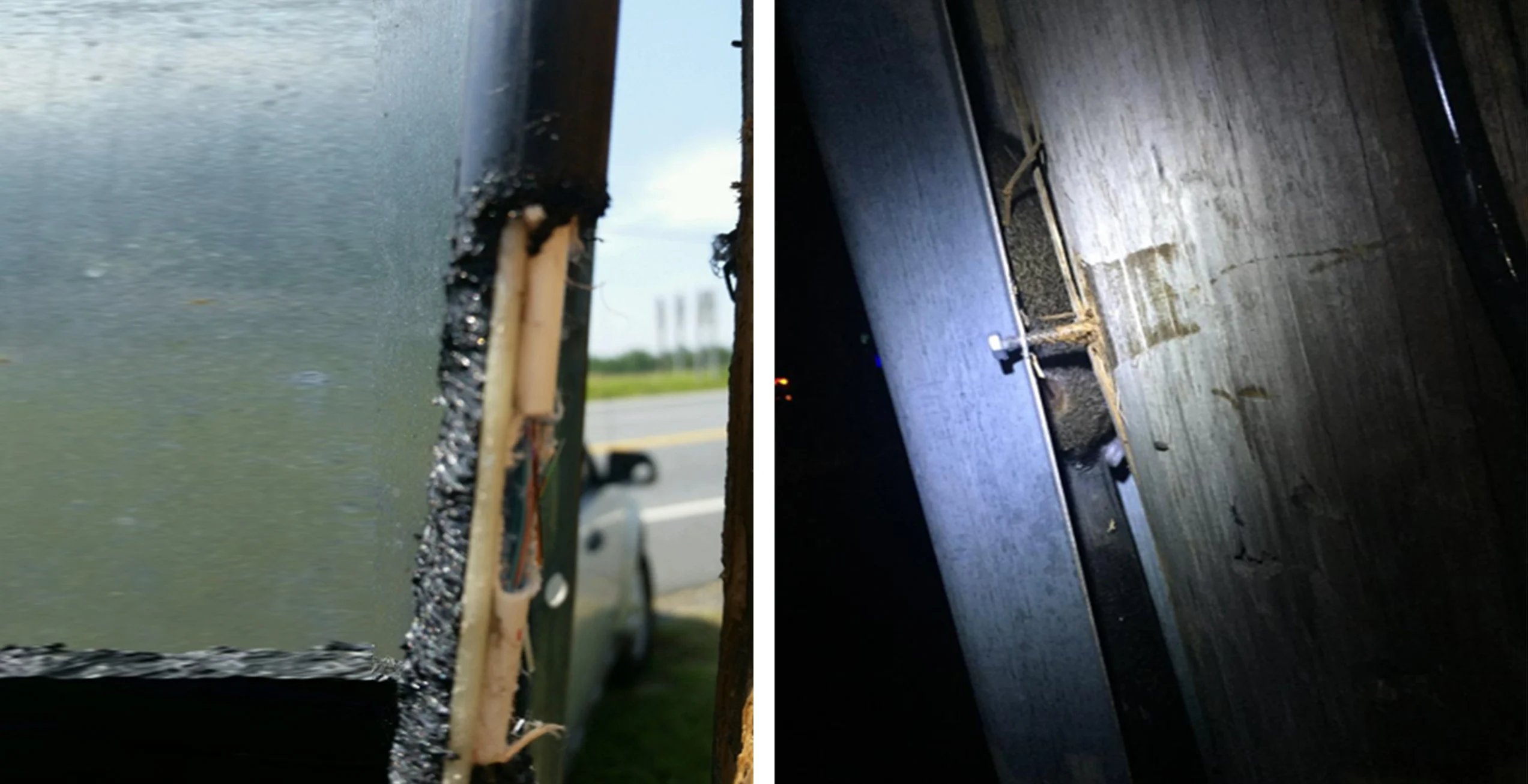 With OSPInsight, finding exactly where a damaged cable is located is as simple as plugging in a few data points. Nick and his team have to input OTDR readings that are collected by field techs. The Find Fault tool takes these readings and pinpoints a location on the digital map along the affected route.
Time after time, Nick has found the Find Fault tool to be incredibly accurate. As long as he has intel on where light is dying within a cable, he can quickly translate distance readings into real-world locations.
"There's no other tool that I've seen that comes close to OSPInsight's accuracy when it comes to troubleshooting emergencies."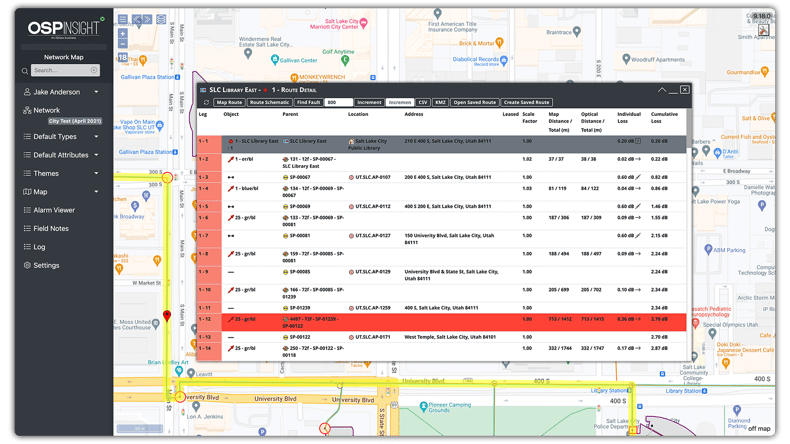 OSPInsight's Find Fault tool enables users to identify where potential network issues may exist using OTDR readings.
Customizable Data Model
When using a fiber management platform, data model flexibility is crucial. Operators need to be able to customize the software according to their needs so that it empowers, rather than burdens, users.
OSPInsight's data model is extremely flexible. Companies, like Skyline, can modify elements and update attributes within the application so that it fits right into existing workflows.
For example, users can rename Site and Link IDs easily, making it possible to establish shared definitions for network components across departments. Rather than change processes and language that are already familiar to the broader team, operators can instead update OSPInsight accordingly.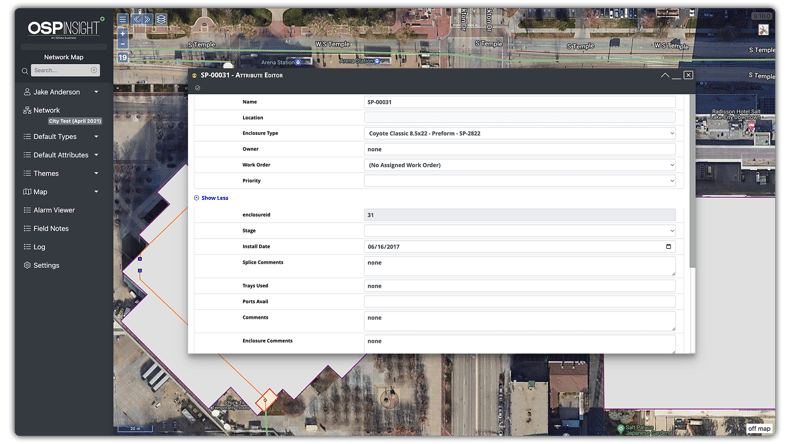 OSPInsight offers users the flexibility to rename attributes and elements as needed.
In OSPInsight, users can also save routes that they refer to frequently in the platform, allowing them to run reports efficiently when necessary. For example, should a network issue arise for a saved route, Skyline's team could open OSPInsight's Taper Report, run a report on the saved route, and instantly see which end users are likely affected.
Nick does this a lot on behalf of Maryland's Network Operations Center (NOC). The NOC team informs Nick of any scheduled maintenance. Using OSPInsight's Taper Report, he then creates a list of potentially affected links that the NOC can use to generate an "Impact Lists" and notify every customer along the affected stretch of cable.
OSPInsight enables Nick and team to provide excellent customer service to all of Maryland's municipality customers. With the platform, the Skyline team has everything it needs to manage vast fiber networks effectively for end users across the entire state.