Williams Communications
Ease of use, real-time data monitoring, and exceptional value. How Williams Communications utilizes OSPInsight.
Nick Williams is the President of Williams Communications, a provider of high-quality network design and deployment services for telecommunication companies. How do Nick and his team ensure clients are set up to successfully manage their fiber networks?
By setting them up with OSPInsight's software-based solutions.


Software solutions that are easy to use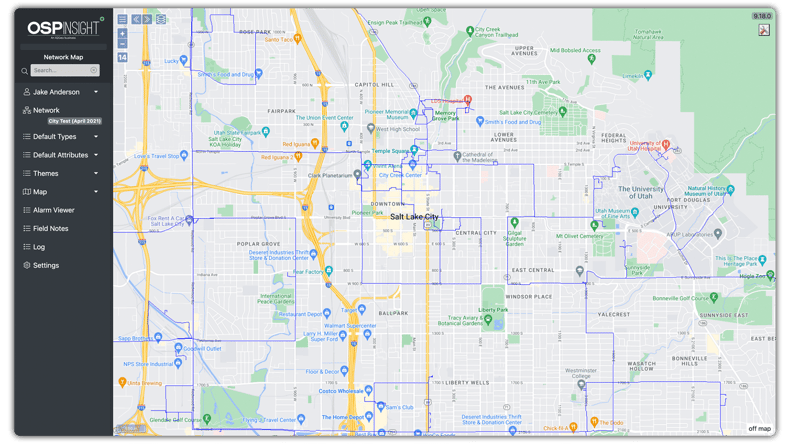 Williams Communications has been implementing OSPInsight's solutions for clients since 2003. Typically, Nick's teams will introduce new clients to OSPInsight early on in the network design process. Clients are given login credentials so that they can become familiar with the platform as fiber data is entered and splicing is performed.
Many of Williams Communications' clients will assume ownership of OSPInsight's tools so that they can actively maintain and grow their own networks once the design process is complete. For smaller clients that don't have in-house design teams or resources to dedicate to fiber network management, Williams Communications will retain long-term oversight over fiber records using OSPInsight.
Williams Communications is able to seamlessly transition network maintenance over to larger clients as a result of the simplicity of OSPInsight's platform. And because all network data is available online, field employees can access information remotely and take advantage of various features, including the ability to view cable routes against real-world landscapes.
"The web platform is huge…especially the version where it is at right now...it's more like a Google Earth interface."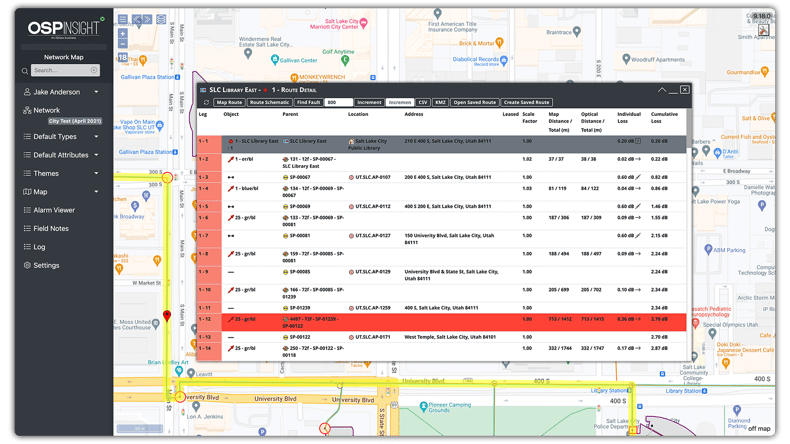 For any cable route, easily identify fault locations with Google Maps.


Real-time data monitoring
Before discovering OSPInsight, Williams Communications would distribute fiber records to clients via excel spreadsheets and print-outs.
"The problem with excel spreadsheets is that once you print them, they are nearly out of date," says Williams.

"It's gotten significantly better with OSPInsight because [clients] are able to log in to the web portal and view their records in real time."
Now, clients can access their fiber records online and easily make decisions regarding the designs of their networks. For example, they can assign fibers from panels and share how they want to splice cables with Williams Communications who will then help manage project execution. Knowing that all records are up-to-date helps clients make informed decisions and eliminates inefficiencies in communication.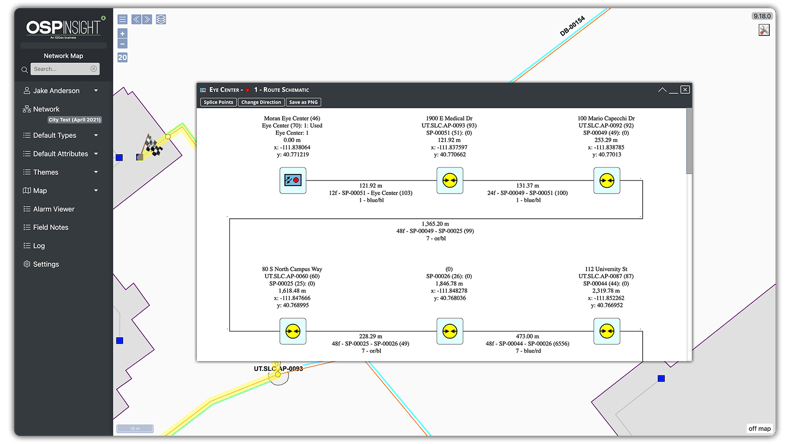 In real-time, view panel assignments and all cable endpoints.


Exceptional value compared to other offerings
Back in 2003, Nick was evaluating software packages related to fiber network maintenance and couldn't find a better value than what was offered by OSPInsight. Fifteen years later, this still holds true.
At an affordable price, clients gain access to a powerful suite of software solutions to meet all of their fiber management needs. Williams Communications is able to go into new engagements with clients knowing that they have a strong fiber network management product and partner that is reasonably priced.
"[OSPInsight] is the best value out there compared to other software packages."
When asked how important OSPInsight is to Williams Communications' clients, Nick explained:
"I think [our customers] are finally...starting to realize the importance of having good fiber records."
At a time when understanding your fiber records is becoming increasingly relevant, Nick believes OSPInsight provides the best solution for his clients.