Grand Valley State University
Michigan University uses OSPInsight to maintain organized fiber database, guide decision-making
Grand Valley State University (GVSU) in Allendale, Michigan is one of the largest institutions of higher education in the country. The school first installed fiber 30 years ago to deliver internet services to students and faculty on two different campuses. Today, GVSU invests regularly in its fiber infrastructure to ensure the school is prepared for the next wave of wireless technology.

GVSU network engineer Matt Harkness uses OSPInsight to keep everything running smoothly across the school's dense footprint. In addition, he uses the platform to educate leaders on what the school needs from a networking standpoint to maintain reliable connectivity.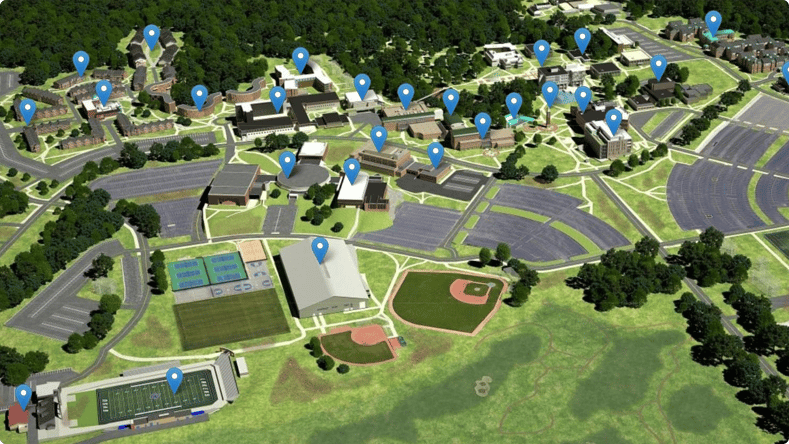 Organized fiber database
One of the biggest advantages of using fiber management software is that users can keep all network data in a single and secure location. Field technicians and network engineers can collaborate seamlessly knowing that fiber data is up to date and accurate.

Harkness takes advantage of OSPInsight in this exact way. He inputs all of the university's fiber equipment data into the platform, which allows him to reference certain information whenever necessary. He can quickly see what fiber strands are connected to specific pieces of equipment, switches, and patch panels, and make real-time decisions to optimize the school's network.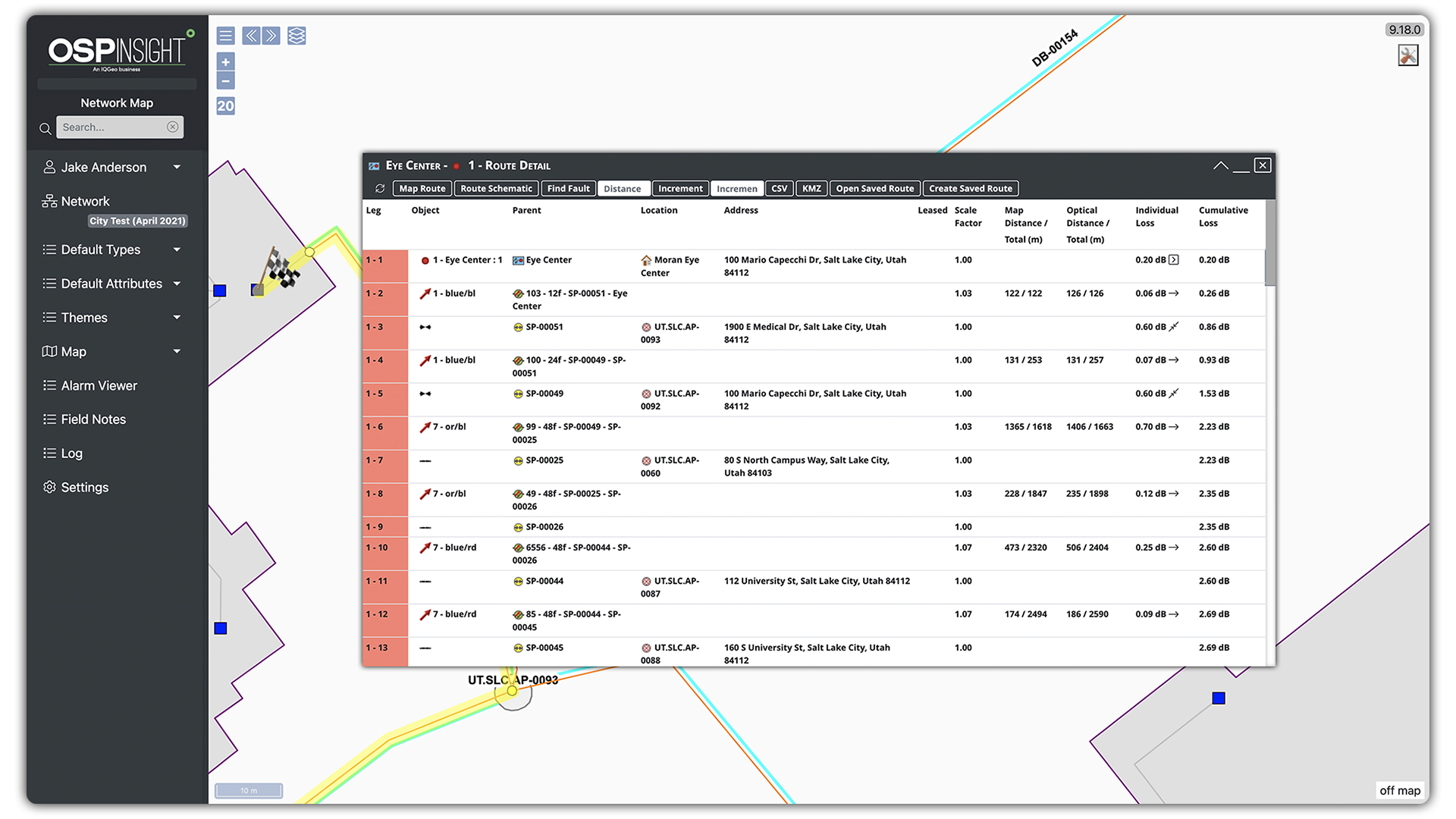 As a fiber database, OSPInsight is also valuable, as it enables Harkness to fully understand how all of GVSU's network components are related. In other words, he has an organized and thorough source of truth that he can reference anytime, anywhere.
Redundancy & troubleshooting support
Before OSPInsight, GVSU used a student-created fiber database that worked well initially but grew obsolete over time. The original spreadsheet-based solution was great for storing quantitative data but fell short when it came to explaining relationships between different components.

As the school's network grew, it became more challenging to manage numerous servers, backbone equipment, and the dual paths that ran between the main GVSU campus and the downtown campus. As a result, it was hard to work around emergencies, inclement weather, downed polls, and other circumstances that often cause circuits to go down.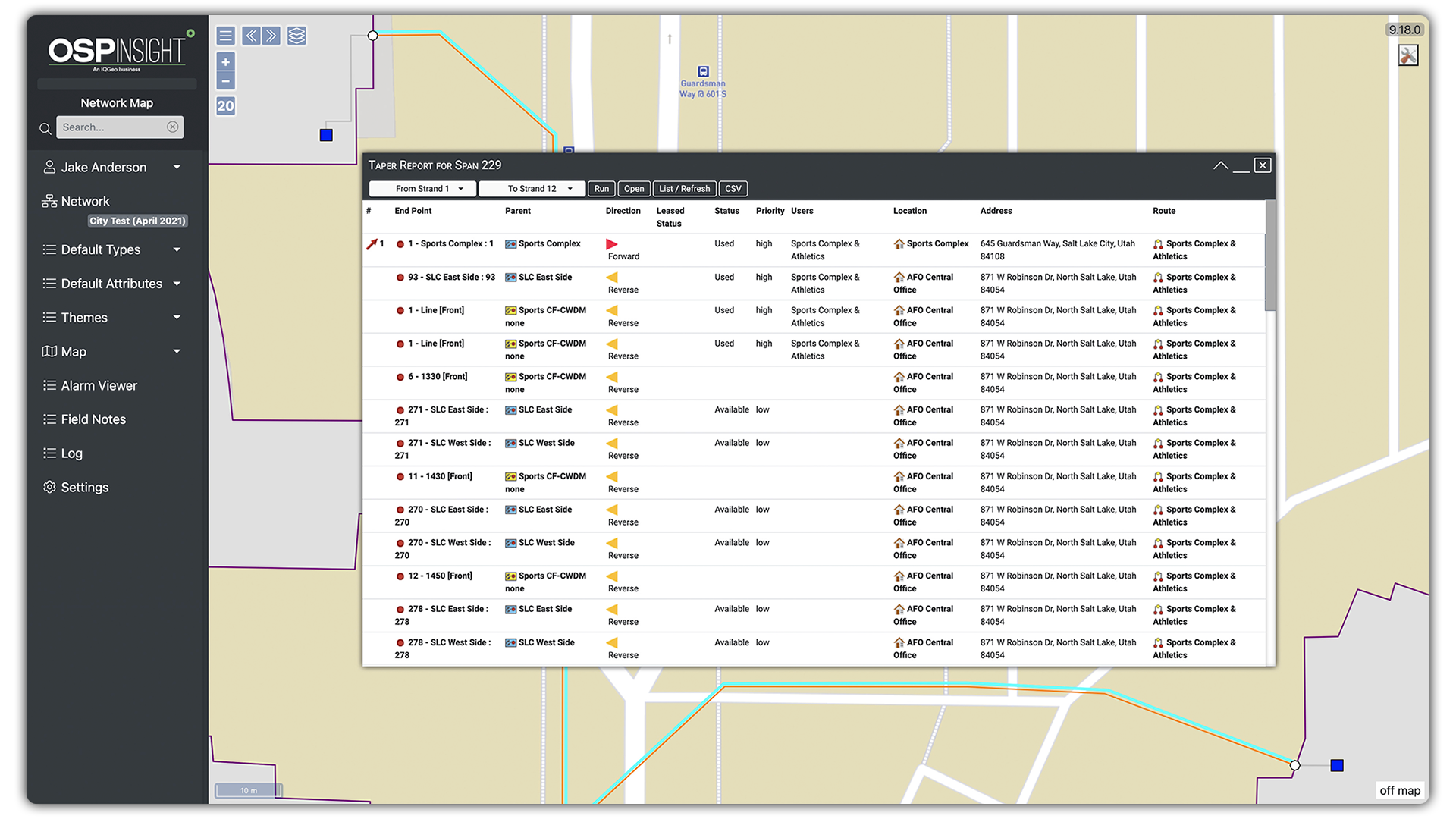 Fortunately, troubleshooting with OSPInsight is simple, as Harkness can use the platform to identify alternative routes, open cables, and affected users. He can also guide others to look up information whenever he's not able to access OSPInsight himself.
"We have numerous types of equipment that travel back and forth. If anything happens, we can move stuff to our 96-strand. With this database, I can explain to someone how to find a piece of equipment and find a route."
Easy-to-Use Visual Interfaces
GVSU shares some fiber infrastructure with the city of Grand Rapids and other nearby universities. With OSPInsight, Harkness can pull up maps and visual representations of different network components whenever questions arise around how infrastructure is being used between various entities.

For instance, Harkness can open patch panel diagrams and see what fiber strands are open in case one group loses connectivity on a live circuit.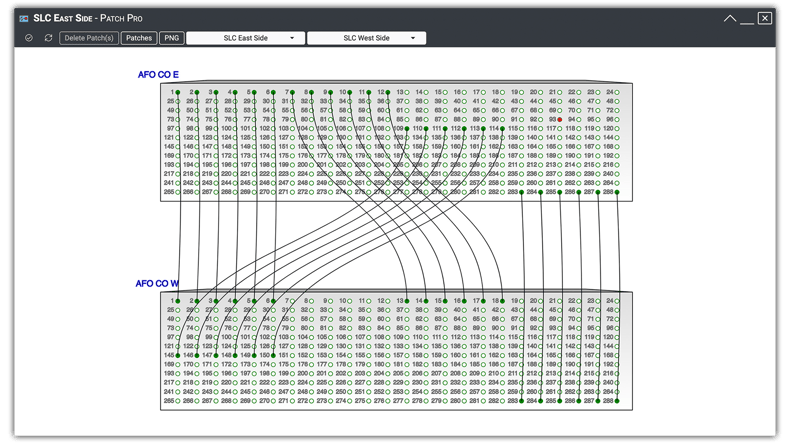 The visual interfaces are especially helpful when Harkness is explaining to university leaders how the school should invest its annual fiber budget. Every year, GVSU spends a certain amount of money to upgrade a portion of its 30-year-old network.

Thanks to OSPInsight, Harkness can clearly explain what aspects of the university's fiber infrastructure need replacing, helping him get buy-in from decision-makers much more easily. He can also label fiber cables and equipment with installation dates and other notes that will benefit engineers down the road who need to make similar decisions.
"When you can provide visuals...and show people in leadership roles what's happening, that makes them feel like everything makes sense."
Looking ahead, GVSU has the ideal fiber management solution to ensure maximum connectivity today and over the long term. The university's fiber database and network will only grow more sophisticated over time as Harkness and his team continue to leverage OSPInsight's powerful features.